A Physical Therapist who is a very experienced climber/ athlete treating climbers. "I know climbers, the ways they train and the extreme things they do out there!"
You can call to talk to the Physical Therapist directly or text to make an appointment. No prescription is required for PT in Idaho. Prescriptions are welcome too.
Receive treatment on site at a climbing gym in Boise or Meridian, ID.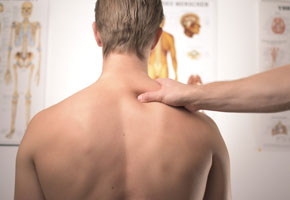 FIRST VISIT
On the first visit, the Initial Evaluation, each individual will meet 1-1 with the Physical Therapist. She will listen to you carefully and perform a detailed assessment of your specific problem.
This includes a brief history of the problem, relevant objective measures of strength, flexibility, nerve functioning, biomechanical analysis and pertinent special tests, to form a clear picture of what is going on.
Many injuries can improve following the first visit, but recovery averages between 4 and 12 visits, depending on the nature of injury. The PT will discuss prognosis and expected duration of recovery. The PT and patient will clarify goals and a clear explanation of findings will be discussed with the patient, then a plan will be defined.
Treatment will be initiated and instructions given for you to continue your care at home. The PT will keep a detailed written report of each visit. The PT will communicate with the patient's physician when appropriate or requested.
Follow up visits will be scheduled and payment will be taken at the time of the visit.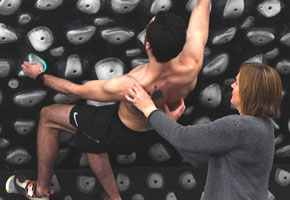 FOLLOW UP
On the follow up visit we will get right down to the business of treatment.
The PT's goal is always to move toward improvement and to give you control over your own condition through active participation of the patient, patient education, home exercises, hands on therapies and a variety of other techniques.
COVID-19
COVID 19 is being taken seriously by The Sharp End PT. Prior to each appointment, your temperature will be taken with a touch-free thermometer and hand sanitizer provided. All equipment and surfaces used will be sanitized before and after each use.
PT will wear a mask and encourages patients to do the same. A physical distance of 6 ft will be maintained most of the time, except during hands on treatment. Treatment will take place in a room with adequate ventilation.
While inconvenient, these accommodations help keep us all safer. Aside from foggy glasses and hiding nice smiles, I have found they don't really affect treatment quality.
We can still have fun and work to get you feeling better. The PT has made a limited number of nice cotton masks to gift to patients who need one.
I REALLY LOOK FORWARD TO SEEING YOU!
If you are sick, please reschedule.
COVID-19 SYMPTOMS:
Cough
Shortness of breath or difficulty breathing
Fatigue
Muscle or body aches
Headache
New loss of taste or smell
Sore throat
Congestion or runny nose
Nausea or vomiting
Diarrhea
If you or anyone you know are showing any of these signs, seek emergency medical care immediately:
Trouble breathing
Persistent pain or pressure in the chest
New confusion
Inability to wake or stay awake
Bluish lips or face